Our Country Club Camps
Our Unique and Traditional Feeling
Our country club day camps offer the unique balance of a traditional day camp experience in the convenient and familiar setting of our beautiful and safe country club atmospheres. With a combination of outstanding amenities, exciting programming, and an experienced and energetic staff team, our structured and fun day camp will be the perfect place for your child.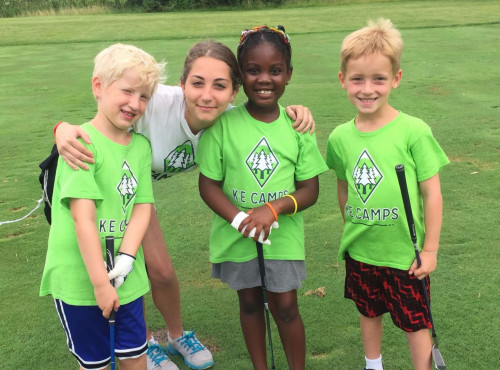 Supervision at Camp
With an average 1 to 6 staff to camper ratio, you can be confident that your child is fully supervised by a team of qualified professionals. We pride ourselves on hiring an enthusiastic staff, each of whom has a strong passion for working with children in a camp environment. It is the goal of our staff team to make every camper feel welcome, safe and successful each and every day. All members of the KE Camps staff team undergo an extensive interview process including a thorough written application, two to three rounds of interviews, three reference checks, federal, state and local background checks, and a staff orientation. Our staff members are also CPR and First-Aid certified. You can be sure that our Camp Director and Counselors will be keeping your children safe and happy!
If your child has special needs or will require extra assistance while at camp, please contact us before you enroll to discuss!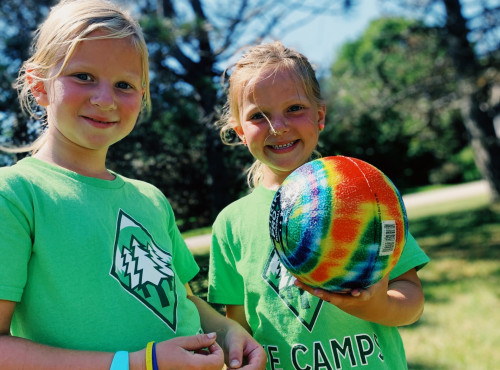 Camp Activities
Each day of camp will be a new and exciting experience for our campers as no two days with KE Camps are exactly alike! Our days begin with Hello Camp, a morning meeting of sorts where, through an assortment of organized activities, campers and staff get to know each other, review the day's schedule and sing our special camp song! Similarly, we will end our days with Goodbye Camp, a time for wrap-up activities and reflections, SMILE Bands, snacks, and "see you later's". The bulk of camp will be spent participating in a wide variety of activities throughout the day that may include:
Swimming
Golf
Tennis
Arts & Crafts
Fun with Foods
Team Building
STEM
Wacky Wednesdays
Thankful Thursdays
Friday Fundays
A note about our golf and tennis instruction at camp:
We are thrilled to be able to offer golf and tennis as part of our camp program! These group sessions, mainly geared towards beginners, are focused on exposing campers to these two sports and will hopefully instill a love (or at least a curiosity!) for both. Since each week of camp is a separate session, with a mix of new and returning campers, these sessions will focus on new skills and fun, but will not progress strongly in level over the course of the weeks. Sessions will incorporate as much variety as possible - ensuring that all campers remain engaged – whether they are at camp for one week or for the full summer. When possible, campers will be broken into smaller groups for more individual attention. In addition to the club's instructors, our KE Camps staff will be present during the sessions to participate with campers, the same as they do during all other camp activities. Please know that these sessions are not meant to be of the same intensity that a junior golf/tennis program would be. They are a component of the all-around camp program we offer.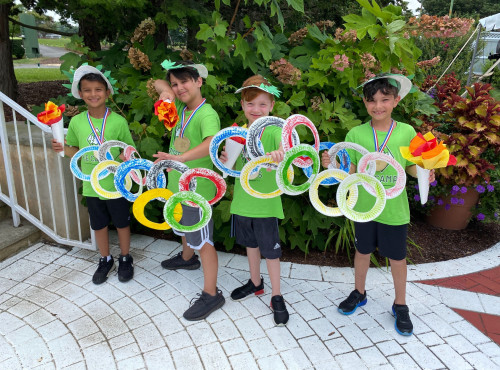 Wacky Wednesdays
Every Wednesday at camp is a wacky one with a different festive theme – a true highlight of each week! Look forward to a full day of theme-related games, costumes and activities on these special days. Check your camp's page for this summer's Wacky Wednesday Calendar.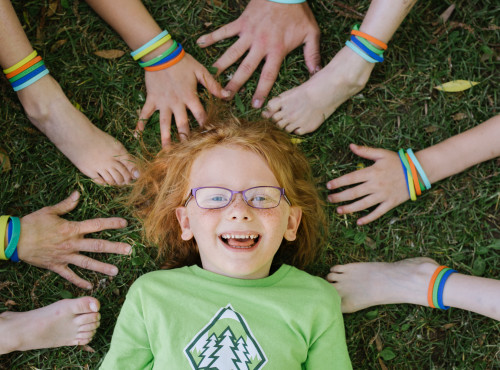 SMILE Bands
The best part of camp (at least according to us!) is the opportunity for each camper's personal growth. It is our responsibility to create a safe, warm and spirited environment where each child can become an even better version of his or her self. This is where our Camper Values System, SMILE Bands, comes into play.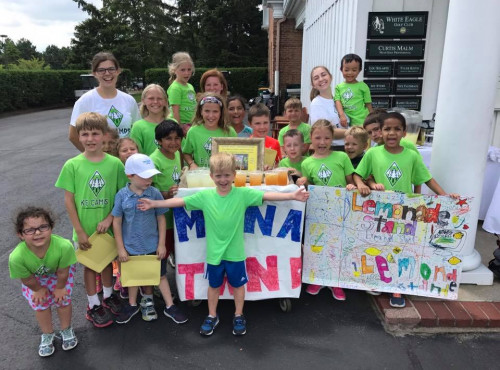 Thankful Thursdays
Thankful Thursdays have become a beloved KE Camps tradition. In true camp spirit, every Thursday campers will have the opportunity to give back to their communities by working together on a simple, fun, and rewarding community service project. The joy and pride campers feel by participating in these projects is unmatched and something they carry with them well beyond the summer season.